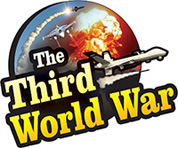 Cairo: The Yemen conflict has claimed more than a hundred thousand lives since 2015. Nearly 20,000 casualties have been reported in this year itself. This information was given in the report published by the voluntary organisation, 'The Armed Conflict Location and Event Data Project' (ACLED), noting the conflicts around the world. The organisation has blamed Saudi Arabia and its allies for these human casualties in Yemen.
The conflict started in Yemen in 2014. Houthi rebels, supported by Iran, started the conflict against President Abdel Hadi's government. The ACLED report notes in the very beginning that a few months after the rebels took control of capital Sana, Saudi and its Arab allies attacked Yemen to protect the Hadi government.
The Houthi rebels attacked the Saudi border regions and ships in the Red Sea with the drones and the missiles acquired from Iran. The ACLED accused that Saudi and its allies carried out attacks on schools, hospitals and wedding ceremonies, killing thousands of civilian Yemenis. The attacks of Saudi and allies targeted the Yemenis people. The concerned organisation claimed that nearly 12,000 civilians were killed in these attacks.
In the first year of the conflict, i.e. in 2015, 8,000 people were killed in the attacks led by Saudi and its allies. ACLED said 67% of these were civilians, based on the reports in the international media. The concerned organisation claimed that the number of civilians killed in the attacks by Saudi and its allies in 2017 was much more than the previous years.
As per the ACLED report, in 2018, the number of people killed in the attacks was 30,800. This is the highest number of casualties in the last five years. Thereafter, in the current year, the death toll has already reached 20,000. This year, 2,500 and 1,700 people were killed during April and September respectively. The maximum number of civilian casualties have been reported from Dhale, Hudaydah, Hajjah and Taiz provinces in Yemen.
The ACLED report also accuses Saudi and its allies of attacking prisons along with civilian targets. A hundred and thirty inmates were killed in the attack carried out on a prison in the Dhamar province in Yemen. Even in the past, the United Nations, in its report, has held Saudi and its allies responsible for the violence in Yemen.