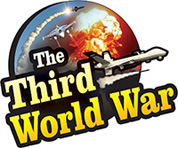 Washington/Sana: Chief of the terrorist organisation Al Qaeda, in Yemen, Qasim al-Raymi, was killed in a US airstrike. The US officials gave this information, but the defence department has not confirmed the report. This action was carried out in January and is considered to be a major success for the Trump administration.
There is conflict raging between the Houthi rebels and the front led by Saudi Arabia in Yemen. Many unsuccessful attempts to establish ceasefire between the warring factions have been made. Instead, the media has reported that the spate of attacks and counter attacks has started once again. The Houthi rebels claimed to have carried out attacks on Saudi airports and oil projects in the last 48 hours.
The information given by the United States becomes significant while the conflict is going on. Although major parts of Yemen are under the control of Houthi rebels and the Saudi led front, Al Qaeda is having its influence in certain parts of the country. The Al Qaeda-affiliated 'Al Qaeda in Arabian Peninsula' is operational in this part and it is believed that they are even setting up operational training camps in the region. It is also being claimed that this Al Qaeda group has the capability of carrying out attacks in the United States and European countries.
As per the claims of the US media, the US intelligence agency, CIA, got the intel regarding the hideout of Al-Raymi in November. Surveillance was carried out for a few weeks thereafter using drones. A drone attack was carried out in the month of January in central Yemen. Chief of Al Qaeda in Arabian Peninsula, Qasim al-Raymi and two other terrorists were killed in the attack. The local media from Yemen have confirmed the report.
Qasim al-Raymi is known to have been trained at the Al Qaeda bases in Afghanistan. Al-Raymi is included in the list of terrorists, having close relations with Osama Bin Laden, the founder of Al Qaeda. Al-Raymi, who returned to Yemen after the 9/11 attacks, was sentenced to 5 years in prison. This terrorist who succeeded in escaping during a prison break attained an important position in Al Qaeda.
Qasim al-Raymi took over the reins of the Al Qaeda in the Arabian Peninsula in 2015. In 2017, a reward of USD 10 million was announced on the head of Qasim al-Raymi, who sent a threatening message to US President Donald Trump regarding the US action in Yemen.