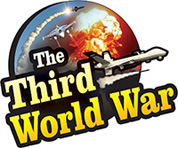 Kabul: Nine students were killed in a land mine explosion in the Takhar province in north-eastern Afghanistan. The local administration accused the Taliban of planting these land mines while talking to a local news agency. Discontent seems to be brewing in the Afghanistan population against the Taliban after this incident.
One of the children going to their school in Darkad district of the Takhar province accidentally stepped on a land mine. Takhar governor, Jawad Hejri, informed that at least nine students were killed in the explosion and bodies of three students were not traceable. All the students killed in the attack were aged between 9 and 11.
Taliban has not accepted the responsibility of the attacks till now. But the concerned area is under the Taliban's control and the Taliban had planted the land mines on the road a few days ago. The Afghan military has started a campaign to evict the Taliban from the Darkad district. Whereas, the Taliban has planted landmines on the roads in the Darkad district to target the Afghanistan military. But Hejri said that the civilian Afghanistan population and students are falling prey to these landmines.
Before this, seven students had been killed in a landmine explosion, planted by the Taliban, in the Ghazni province. Whereas, seven students had lost their lives in the landmines and bomb explosions in the Laghman province. The United Nations, taking cognisance of the Taliban attacks between July and September, said that the attacks carried out by the terrorist organisation on the people of Afghanistan are on the rise. In these three months, 1174 people have been killed in terrorist acts.
There is severe discontent brewing in the Afghan population because of these attacks carried out by the Taliban and the demand for a permanent annihilation of this terrorist organisation is gaining ground.