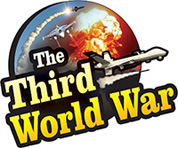 Sana/Riyadh: More than 30 civilians were killed in the airstrikes carried out by Saudi Arabia in Yemen, on Saturday. The United Nations has reacted that these attacks carried out in northern Yemen are shocking. Before that, Houthi rebels claimed to have shot down a Saudi fighter jet, on Friday night. The Saturday attacks are said to be in retaliation of the incident.
On Saturday, Saudi Arabian fighter jets launched a massive attack in the Jawf province, in northern Yemen. Saudi informed that these attacks were carried out in support of the Yemenis military campaign. More than 30 civilians have been killed in the Saudi airstrike, in the Al-Maslub district. The Saudi officials informed that an inquiry would be conducted into the incident.
The United Nations' officials present in Yemen reacted that these airstrikes are shocking. The UN officials expressed regret saying, the killing of so many civilians, is a tragedy and it cannot be justified in any way. The United Nations said, conflict is going on in Yemen since the last five years and it is wrong that still, no one is willing to take responsibility of such attacks.
The Houthi rebels in the region informed that 32 people were killed in the airstrike. It is said that the dead mainly include women and children and many others are seriously injured. The surprise is being expressed over this attack by Saudi, at a time when the Houthi rebels are consistently targeting Saudi since the last few months.
It is claimed that the shooting down of the Saudi fighter jet by the Houthi rebels, can be a reason behind the Saudi airstrikes. The Houthi rebels shot down a Tornado fighter jet of Saudi, in the Jawf province. The rebels even published a video of the incident. Saudi claimed that the pilot of the fighter jet was safe.
Last month, 83 soldiers were killed in the attack by the Houthi rebels on a Yemenis military base. The Yemenis military informed that the rebels had used missiles and drones to carry out the attack. This was the biggest attack over the last few months.