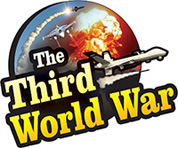 Geneva :Yemen has been hit by a wave of cholera epidemic twice in the past, and the third wave is waiting for a breakout in this conflict-ridden country. If preventive steps are not taken in time before the epidemic, the crisis in Yemen will deepen, was the concern expressed by the World Health Organisation (WHO). The organisation has demanded a three-day cease-fire, so that the Cholera vaccine reaches the Yemenis population.
There is a fresh flare-up in the conflict between the Houthi rebels and Saudi Arabia and its allies. Since the last few days, fighter jets of Saudi and allied Arabian countries are carrying out airstrikes on the Houthi rebel locations, while the Houthi rebels are attacking the Saudi-supporters' locations. Two days ago, a hospital in the Hodeidah city in Yemen was attacked. The hospital is said to have suffered major losses in the attack.
The employees of the WHO were present in the concerned hospital, just before the attack. In view of this, the WHO has appealed to all the groups involved in the Yemen conflict to declare a ceasefire for three days. The organisation has claimed that the Cholera epidemic is going to hit Yemen. 'All the groups in Yemen should announce a ceasefire, respecting the international rules and the United Nations' human rights,' demanded Peter Salama, a senior official of WHO.
Last year, the western part of Yemen had been hit by Cholera. 1.1 million people had contracted the disease. But the current scenario in Yemen is quite different and much more a cause of concern, claimed the WHO. Cholera victims have begun to be seen in Hodeidah. It is said that the Cholera epidemic will also spread to northern Yemen.
In view of this, the WHO employees had prepared for distributing Cholera medicines in northern Yemen. But during the preparations, the WHO employees had to flee, since there were air attacks in the hospital premises. Hodeidah being a port city in Yemen, all the international aid coming to Yemen lands here. This includes everything from Oil to humanitarian aid to food grain. But as there were attacks on this port city, it is claimed to have had its effects on the international aid coming into Yemen.