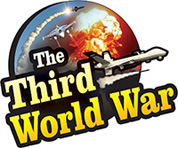 Washington: The International Monetary Fund (IMF) has warned that the debt burden in the international economy has risen to $184 trillion. The IMF has also warned that the United States, China and Japan are the countries mainly responsible for this debt burden. In consideration of the international economy, this debt burden is 225% of the GDP of the world. At the same time, the IMF informed that the per capita debt burden stands at $86,000.
In a report published by the IMF on Thursday, a severe warning has been issued about the increasing debt burden on the international economy. The IMF warned that the inclusion of China in the countries with the highest debt burden is a cause of concern. Two decades ago, the Chinese share of the debt burden was to the extent of 3% of the total debt burden which has now risen to 15%. The IMF has warned that the borrowing of the Chinese private enterprises is on the rise and following an international recession, the extent of this borrowing has risen by 75%.
The current extent of borrowing is the highest since the Second World War. The report points out that the developed and rising economies are mainly responsible for this increase in the debt burden. The IMF report has fired a salvo of criticism at Japan along with the United States and China.
In its earlier report, the IMF had expressed displeasure about the fact that the US debt burden had crossed 108% of the GDP and that there were no steps taken by the US to correct the fiscal deficit and reduce the debt burden. At the same time, the report has warned that this US debt burden will reach 117% of the GDP in the next five years and this will be more than the total of the economies of the African countries.
The IMF report also expressed displeasure that in most of the rising economies the debt as compared to the GDP stands at more than 70%. The IMF has advised that these countries should take measures to avoid economic policies that would increase the debt burden and the fiscal deficit.
Warning about an atmosphere of a global recession being created due to the US-China trade war is being consistently issued. On this background, this debt burden is a matter of concern, and it is believed that this would prove to be an important factor in pushing the world into a recession.