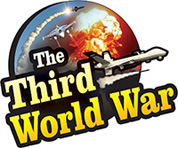 Jerusalem: In the last 24 hours, terrorists from the Gaza Strip have carried out 57 rocket attacks in the border area of Israel and one of the rockets landed in the premises of a kindergarten school. This is the first time after the Israel-Hamas clashes in 2014, that there have been so many rocket attacks from the Gaza Strip. Agitated by these rocket attacks, Israel carried out 35 air strikes in the Gaza Strip and destroyed a Hamas tunnel in the attacks.
The rocket and mortar attacks from the Gaza Strip on the Israeli border areas, started early morning on Tuesday. Other than the rocket attacks, there are reports of firing on the Israeli soldiers' posts. There was no loss of life in the attacks. But the Israeli Prime Minister Benjamin Netanyahu has denounced these attacks. Netanyahu retorted that the peaceful protestors are now firing rockets into Israel equally peacefully.
But Netanyahu warned that Israel will not stop short of a strong retaliation against the rocket attacks. Within few hours, the Iron Dome system was activated at the Gaza Strip border with sirens blaring. Information is being received that the pro-Iran terrorist organisation 'Islamic Jihad' is responsible for these attacks.
On Tuesday afternoon, Israeli fighter jets carried out air strikes on 35 locations of Hamas and Islamic Jihad. The Israeli army claimed to have destroyed the base, training centre, arms depot and an underground tunnel of these organisations.