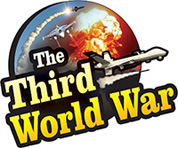 London/New York: Following the shooting down of a US drone by Iranian missiles, the tension at the international level has been escalated, the repercussions of which are seen on the global economy. It is observed that gold which is known to be a safe investment in the times of uncertainty has jumped to $ 1,400 per ounce, on Friday, setting a new record. Gold hitting $ 1,415 per ounce during transactions on Friday sets a new record in the last six years.
On Wednesday, after the announcement of the Federal Reserve to cut interest rates, the Gold prices recorded a rise of 1.8% on Thursday hitting USD 1,381 per ounce. Following the Federal Reserve, the European Central Bank also has indicated an interest rate cut whereas; the Japanese Central Bank said that additional funding was under consideration to maintain the growth of the economy. Major upheavals have been caused in the currency exchange rates and it is because of these decisions of the central banks that the investors are turning to the stock markets and other investment avenues.
Nonetheless, the inclusion of gold indicated the rise seen on Thursday to continue. In the meantime, the news of a US drone being attacked by Iran surfaced. The news created a sensation at the international level, with the United States reacting very sharply to it. Asserting that Iran had committed an enormous mistake, US President Trump indicated a possible military action. This caused a significant upheaval on the economic level, and a considerable hike was seen in the fuel as well as the other precious metals.
The Gold rates were at $ 1,385 per ounce on Thursday. But they jumped directly to $ 1400 per ounce on the background of the tension in the Middle East. Gold touched the level of $ 1,415.40 per ounce in the US markets. It is the first time since 2013 that the gold rates have seen such a spurt. It is also the first time since 2013 that gold has crossed $ 1,400 per ounce.
Although the gold rate was at $ 1,397 per ounce at the close of markets on Friday, the analysts have warned of another possibility of spurt. The next record target for the gold rate has been predicted to be $ 1,700 per ounce.
Along with the tension in the Middle East, the credit policies of the Central Banks, US-China trade war and the uncertainty over Brexit are said to be the factors contributing to increasing trend in the gold rates.