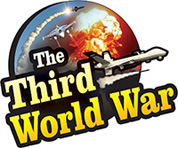 Dubai: The US has deployed its destroyers in the Gulf of Oman, as the tensions in the region have risen with six oil tankers being attacked in about a month. The USS Bainbridge and USS Mason are have been deployed in the Gulf for patrolling, and it is being said that the European and Middle Eastern allies would also soon be deploying their ships in the region. Iran has become apprehensive due to the recent deployment and has threatened the US not to provoke them for war.
The US Central Command (CENTCOM) had declared the information about the two warships, USS Bainbridge and USS Mason, which have anti-missile capabilities, being deployed in the region. A US official said that the increased presence of Iran's patrol ships in the Gulf of Oman was the reason for the deployment. Also, US CENTCOM said that "The deployment was made to retain the security and freedom of navigation in the international waters. We have no interest in engaging in a new conflict in the Middle East". Additionally, the UK, Saudi and other Arab allies are planning to increase their deployments in the region by sending off their patrol-ships.
However, Iran has expressed agitation on the move by the US and has warned that the US and its allies in the Middle East must cease their actions which incite war. At the same time, they must stop portraying a fake image of Iran before the international community and also quit conspiring to set up Iran. Furthermore, Iran is still in charge of the security of the Strait of Hormuz, and thus, we do not want any other nation to deploy their warships here, the Iran Foreign Ministry reprimanded.
Meanwhile, about one-third of the global oil transport for international export passes through the Persian Gulf. Nevertheless, due to the attack on the oil vessels in this very region, the oil prices have increased by 4% in the global market for the second successive day. Moreover, the international organisations have also claimed that if the region becomes unsafe, the oil supply to the European nations may even be cut off.