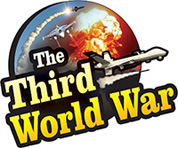 Rome: Italian Internal Security Minister Matteo Salvini has ordered deportation of 200 immigrants from the Riace city in Italy. A few days ago, Domenico Lucano, the Mayor of this city was placed under house arrest. He was accused of arranging fake marriages to help the immigrants in getting asylum and of misusing funds.
The new Italian right-wing nationalist government that came to power only a few months ago, has adopted a very aggressive stand against the immigrants. While imposing a ban on illegal entry through the ports of Italy, the government has also directly banned entry of the ships carrying immigrants.
Italian Interior Minister Matteo Salvini had alleged that the immigrant influx has become a business opportunity for the drugs smugglers and other criminal gangs. At the same time, he had sternly warned that Italy will never become a part of such a trade. Following this, Italy had also challenged the European Union and forced it to change the policies with respect to the immigrants.
Against the same background, it was exposed that the city of Riace was allowing illegal immigrants and the Mayor of the city was involved in the process. It was also exposed that Mayor Lucano who was pro-left, had accommodated hundreds of immigrants in city over the last two decades. This modus operandi of accommodating the immigrants became known as the Riace Model.
The incidents of fake marriages with the local young men and women to accommodate the immigrants were exposed. It was revealed from the conversations that Mayor Lucano was openly proposing these fake marriages to the immigrants. Major discrepancies were found in the funds allocated for building centres for immigrants and the actual expenditure. Therefore, an enquiry was instituted against Mayor Lucano.
In his statement issued on Saturday, Interior Minister Salvini clearly warned that such malpractices will not be pardoned. He also warned that whoever is responsible will be punished and even those malpractices which were in the name of immigrants, will not be tolerated. Following the warning by the Minister, the interior security department has issued orders and has clarified that 200 immigrants from Riace city will be deported.