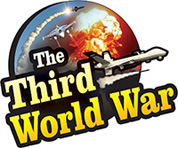 Berlin: Compulsory military service is a topic under consideration in the German parliament, in view of the increasing aggressive moves by Russia, terror attacks and other challenges. Against this background, the reports of increase in participation of the under 18 youth in the German military over the last two years, are being received.
The German Military informed that more than 2,000 youth under the age of 18 were enrolled, in 2017. The German government had indicated major changes to the defence policy and assured to expand the military in the white paper published regarding this.
Since the last few years the United States is exerting pressure on the European countries to increase the defence expenditure. US President Donald Trump has issued an ultimatum to the European nations regarding the matter. Two years ago, German Chancellor Angela Merkel, during a program had said that Germany will not receive the same kind of cooperation in the 21st century that it enjoyed in the 20th century and hence Germany will have to increase it defence expenditure to a level of 2% of its GDP. Before that, Defence Minister Ursula Von Der Leyen had indicated stressing on expansion and modernisation of the German defence forces saying that Germany is prepared to take a more comprehensive position and responsibility in the defence sector.
Following this, the German military planned various schemes for expansion and started a special campaign increase participation by the youth. The social media was extensively and effectively used to achieve this. Photographs and videos showing the military training, arms systems and campaigns were uploaded through the German military account on various social media sites. The military officials informed that special programs with participation from schools and colleges were organised to attract the youth towards the military.
There is a positive response to these efforts of the German Military. In 2017, all of 2,128 youth under the age of 18 enrolled in the military. In 2011 the German government had made military service mandatory for the youth. This is the first instance of the youth enrolling in the military in such large numbers in a single year, since that time. There is 11.4% increase in the youth enrolment in one year as compared to 2016.
A few months ago, 20,000 school children had been surveyed. It was revealed from the results that a large proportion of the youth were keen on joining the German Police and defence forces.
German military currently has 179,000 personnel and a target has been set to increase this number to 198,000 in the next 6 years. This objective has been set in view of the German initiative to create an independent European army.