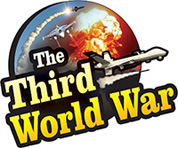 Washington/Norfolk: 'The extent of the challenges faced by the United States and its navy has been growing. It is since the end of Cold war, three decades ago, that such a situation has arisen for the first time. Our naval strength will have to counter threats from the Russian and Chinese navies,' senior US Naval officer Admiral Chris Grady explained the need for reviving the US Second Fleet. John Richardson, Admiral in the US Navy had informed the same in the month of May.
In 2011, the Obama administration decided to decommission the Second Fleet, responsible for patrolling the North Atlantic, as a cost-saving measure. The then Secretary of Defence Robert Gates had ordered its deactivation. After the disestablishment, patrolling in the North Atlantic was entrusted to the Fleet Forces Command of the US Navy.
The scope of operations for the Second Fleet will extend from the country's east coast till the Barents Sea between Russia and Norway. The Fleet will also be responsible for the entire military operations in the Central and Latin America. The Pentagon officials indicated that the strength of this fleet will be further augmented in the near future. The Second Fleet will be based in Norfolk.
US Secretary of Defence, James Mattis had announced in January, that the capacity of the US Navy will be increased in view of the challenges from the Russian and Chinese navies. Mattis had said that if the United States wishes to maintain its naval might, it will have to expand its navy and increase the scope of cooperation with the allies. Secretary of Defence Mattis had also said that the numbers of warships and submarines in the US Navy need to be increased.
The officials in the US Navy are claiming that the pressure on the US Navy deployed in Europe will reduce to a greater extent with the commissioning of the Second Fleet.