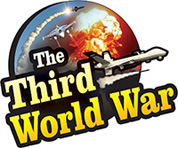 Washington: 'The US Defence department and the other agencies are allowed to use cyber weapons against the opposition without any considerations. All the restrictions imposed in this matter till now have been removed,' said the National Security Advisor John Bolton indicating the unhindered use of cyber-weapons by the United States in the future. The media had earlier reported that US President Donald Trump had relaxed the restrictions in this matter. But now, this statement issued by Bolton confirms the aggressive policies of the United States.
US President Trump signed the 'National Cyber Strategy' on Thursday. This is the first time in the last 15 years that the United States has declared such a policy about cyber-space. Last year, Trump had issued an ordinance regarding cyber-security. This policy has been announced based on the same ordinance. There are four main principles included in this policy. 'Security of the US people and Homeland', 'bolstering the US economy', 'peace through strength' and 'increasing US influence' are these principles which would guide the implementation of the policy, declared President Trump in the statement issued.
Giving information about this, National Security Advisor John Bolton confirmed the sanctions of cyber-weapons in the cyber policy. Bolton clarified that all the restrictions imposed by the previous Obama administration had been removed. 'Cyber-space is the engine for development and prosperity of the United States. Responsible actions will have to be taken to ensure its security.The opposing countries will be made aware what consequences they would have to face if they planned a cyber-attack on the United States,' said Bolton clearly indicating the use of cyber weapons.
The previous President Barack Obama had imposed certain restrictions on the use of cyber weapons. It was necessary to get authorisation from the agencies connected to the White House before its use. This made the process of using cyber-weapons complicated and arduous. Also, it was criticized that the delay in the US response made the US cyber security vulnerable.
Analysts had claimed that a stronger cyber policy was necessary in view of the cyber attacks launched by Russia, China and North Korea against the United States. In view of this, the National Cyber Strategy declared by President Trump and the endorsement by the National Security Advisor John Bolton becomes an important step in that direction.