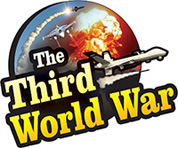 Brussels: The results of the elections for the European Parliament held on Sunday, have been declared. The right-wing nationalist parties that were opposed to the immigrant influx have achieved considerable success. Also, two of the right-wing nationalist parties, have won 100 seats in the elections which are believed to have become the fourth largest group in the European parliament. Along with this faction, the parties of the Liberals and Democrats as also Greens have gained a reasonable success as well. The ruling coalition has lost more than 50 seats which include those from German Chancellor Angela Merkel's ruling coalition.
The European parliament comprises of a total of 751 seats from 28 countries, out of which, more than 50% of the seats belong to six leading member nations of the EU. These include the countries of the United Kingdom (UK), Italy, Germany, France, Spain and Poland. Thus far, out of these, the results from the UK, Germany, France and Italy have been observed to decide the ruling coalition of the EU parliament. However, the equations seem to have changed after a record 51% voter turnout. The ruling coalition in the European Parliament has suffered major jolts, in the four countries of Germany, Italy, France and the UK.
The seats of the ruling German coalition of Angela Merkel, in Germany, have reduced while the Greens and the Alternative for Germany (AfD) have received unexpected success. Marine Le Pen, representing the right-wing nationalist ideology, has won a majority of the seats in France. The Lega party of Matteo Salvini, who united the right-wing and nationalist parties in Europe before the elections, has also gained significant success by earning the most number of votes in Italy, which is nearly 34%.
Nigel Farage, who founded a new political party named the Brexit party, only a few months ago, has achieved phenomenal success. The party has won 29 seats making it the highest by any party in the United Kingdom. Apart from these, party belonging to the Hungarian Prime Minister, Viktor Orban, who has adopted an aggressive stance against the immigrants, won more than 50% of the vote. Poland's ruling Law and Justice party, which has had repeated brawls with the EU, received more than 45% of the vote.
Analysts have warned that the weakened strength of the ruling coalition as also the increased strength of the right-wing and nationalist parties, as well as other groups, may disrupt the power balance and lead to instability in the EU.