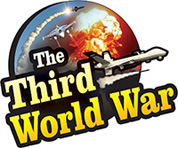 Paris/Beijing: China has threatened France that if France and the other European countries discriminate using the policy of trade protectionism, the European companies in China will have to face the consequences. France will be releasing tenders for 5G technology in April and the leading French company Orange has declared that it will not be seeking cooperation from the Chinese company Huawei. And therefore, infuriated China has resorted to threatening.
Huawei is known as the leading company in 5G technology. The company's founder being a former Chinese military official, has very close relations with the ruling communist party. Therefore, countries like the United States has been alleging that this company is a part of the Chinese government. US President Donald Trump and other important US leaders have initiated a campaign against Huawei and are aggressively pressurising the European countries to reject Huawei.
But it has been evident over the last few months that the European countries have started taking their own decisions defying the US pressure. Germany has included Huawei for the implementation of 5G technology, along with other companies. The United Kingdom also has included Huawei in the companies selected for the development of 5G technology. As per a declaration issued by the European Union, participation from certain companies will be limited to the security issues.
Although the French security agencies have not issued any warnings regarding Huawei, the leading French telecom company Orange has decided to keep Huawei at bay. The French company clarified that cooperation would be taken from the European companies Nokia and Ericsson, instead. Nevertheless, decisions from French companies other than Orange are awaited and against this background, the Chinese warning becomes significant.
The Chinese embassy in France has warned the French government and the companies through an independent statement. The statement mentions that the media in France has been reporting about Huawei with a bias. China has advised the French government to ignore the biased reporting and have a transparent process and criteria for the 5G technology. At the same time, it has been threatened that if the Chinese companies are meted out a different treatment, the European companies in China will face the consequences.
The statement mentions European companies Nokia and Ericsson. Therefore, there are indications that China will be targeting these two companies in the near future.