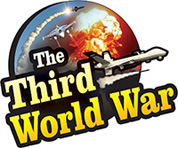 Paris: France in under a threat of Political Islam, which means Political religiousness. President Emmanuel Macron said that the French government, therefore, be taking a firm stand against it. The French President warned that there would be no compromise on this subject.
Yellow Vest protests are underway in capital Paris and other places. Extensive sessions of The Great National Debate, which are the discussions and negotiations regarding this matter, have started. Many people are participating in this. It was being said that French President Macron will take the final decision and will change the government policies, according to the aspirations of the French people. Against this background, President Macron made some important announcements on Thursday.
These announcements include reductions in taxes and certain measures to keep a tab on the immigrants. But, while speaking on this occasion, President Macron underlined the threat of Political Islam, meaning Political Religiousness, emerging in France. President Macron said that divisive ideology is being promoted in France and warned that this would not be tolerated, under any circumstances. President Macron also emphasised that France is a secular country and use of any religion for politics, will not be tolerated.
The French President also clarified that the stance of the French government would be harsh in this matter and no compromise will be made. All efforts in that direction will be shot down, and necessary actions will be taken. The French President indicated that foreign aids received by certain organisations also may be stopped under this action. The French, as well as the international media, have highlighted these statements of the French President.
There is a background for these statements made by the French President. The number of non-Christian immigrants has increased in France, and other European countries and the local are expressing concerns that the original identity, culture and religion is under threat. At the same time, these non-Christian are unwilling to assimilate in the local societies and have maintained their independent identity. A few groups and people from Europe have warned that this is a threat to the integrity of the country. The similar situation exists in France and the statements made by President Macron reflect the same sentiment.
Before this, the pro-immigrant stand adopted by President Macron had become a topic for criticism for these rightist parties and even the people. Therefore, given this, it is apparent that the French President had to make these assertions, of action against the divisive forces, working under the religious banner.