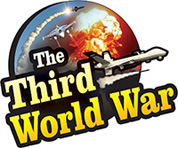 Cairo: Former Egyptian President and leader of the extremist organisation 'Muslim Brotherhood', Mohammed Morsi, died in prison on Saturday. Muslim Brotherhood and other volunteer organisations have alleged that this death was a planned execution. Meanwhile, the Muslim Brotherhood has appealed for nationwide protests in support of Morsi.
There was a change in the government, in Egypt, during the Arab Spring agitation wave, in the Islamic-Gulf countries, in the year 2011. Muslim Brotherhood overthrew the Hosni Mubarak government, that ruled Egypt for four decades, to assume power. At the same time, Mohammed Morsi, a senior leader of the Muslim Brotherhood, was declared as President of Egypt. This was the first time that the Muslim Brotherhood, an organisation declared to be a terrorist organisation by Russia and Saudi Arabia, grabbed power in Egypt.
But within two years, the Egyptian military, with help from the Egyptian people, revolted against the government and turned the tables on the Morsi government. Eight hundred people affiliated to the Muslim Brotherhood along with Morsi were arrested under the charges of corruption and the dreadful violence during the 2011 agitation. Morsi and other big leaders of the Muslim Brotherhood were in prison since 2013, and they are also facing charges of assisting terrorist organisations like Hamas, Hezbollah from Gaza and Lebanon respectively.
As per the information revealed by the Egyptian agencies, Morsi died in prison,on Monday, of a heart attack. Qatar, Turkey and the United Nations expressed grief over his death. But the human rights organisation, Amnesty international and Muslim Brotherhood have expressed doubts over the death. The Human rights organisations are criticising 'Morsi had been lodged in the Black Cell. After that, he was not allowed to talk or meet anyone.'
Restrictions had been imposed on medications that Morsi was allowed to take. No information regarding his health was coming forward. Therefore, the Muslim Brotherhood has said that there is a reason to doubt the cause of death. The Muslim Brotherhood also made an allegation that Morsi was tortured to death. Amnesty International has demanded an impartial inquiry into the incident.