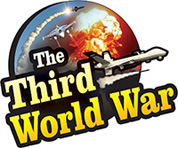 Pittsburgh: 11 people got killed and 12 injured in an incidence of firing by a fanatic in the synagogue at Pittsburgh in the US state of Pennsylvania and six of the injured are reported to be critical. US President Donald Trump denounced this attack saying 'This attack is a satanic act' and has demanded a death sentencefor the perpetrator of the attack. This has been claimed to be the 50th attack on Jewish people in Pennsylvania. After this attack in the United States, the security at synagogues in the European countries like the United Kingdom, France, Germany has been stepped up.
Weekly prayers were being held in the synagogue at Pittsburgh in Pennsylvania on Saturday. All the doors to the synagogue were kept open during the prayers. Taking advantage of this Robert Bowers,a fanatic, entered the synagogue with a pistol and a hand grenade. He started firing indiscriminately shouting at the same time 'All the Jews should be killed'. 11 people lost their lives, and 12 people got injured in the firing.
Bowers tried to escape after the firing, but the alert security staff ran to attack Bowers. Three police officers too were injured in the shooting. Police have successfully detained Bowers, and 29 crimes have been registered against him. The preliminary investigations revealed that Bowers is a staunch Trump opponent and hates Jews.
Bowers had posted anti Jewish materials on the social media before carrying out this attack. He had alleged that President Trump is a supporter of Jews. Bowers had posted 'Trump is a Globalist leader and not a nationalist leader.' Bowers had also claimed that the United States could not become great unless the Jews are eliminated.
The issue of increasing attacks on Jews in Pennsylvania has surfaced once again with this attack. 50 small and big attacks have been recorded only in the state of Pennsylvania during the January to September period. As per the information provided by the 'Anti-Defamation League' (ADL), there were 1986 attacks on Jews in the last year. There was an increase in the incidents of attack over 2016. Like the United States, a rise in the attacks on Jews has been observed even in European countries like Germany, France, Denmark, Turkey and Tunisia.