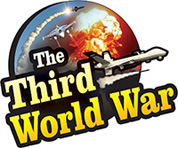 Cairo: Four people were killed including three foreign nationals in an explosion near the pyramid of Giza, on Friday night. The internal security department informed that 40 terrorists had been reportedly killed in the police action which followed. The incidence of terror attacks has increased in Sinai province as well as in capital Cairo and the nearby regions, and it is exposed that terrorist organisations IS and Muslim Brothers are perpetrating these attacks.
A bomb blast was carried out in a bus near the popular tourist place of Pyramid of Giza. Three Vietnamese citizens and their guide were killed in the blast. The local sources informed that the other 11 tourists and the driver of the bus were injured in the blast. The police said that IEDs were used in the blast. No organisation has accepted the responsibility of the blast.
Following the blast, the Egyptian police undertook a massive action, and 40 terrorists have been killed so far. 30 of these terrorists were killed in Giza and nearby area, and 10 terrorists were killed in action in North Sinai. Large amounts of arms have been recovered in the raids conducted during the action.
In February this year, the Egyptian security agencies had undertaken a massive counter-terrorism campaign named Sinai 2018. The military sources informed that 450 terrorists and extremists had been killed in this campaign in the Sinai region. 30 soldiers of Egyptian security agencies also were killed during the action.
The internal security department informed that the Saturday action was initiated following the information being received of the new terrorist attack. The statement of the domestic security agency said that the terrorist groups were plotting attacks on the tourist places, government undertakings and security agencies.
The tourism industry is the backbone of the Egyptian economy, and these terrorist attacks are rocking it. Although Egyptian President, Fattah El-Sisi has adopted a very aggressive stance against terrorists and extremists, it is evident that it is not victorious from the consistent terror attacks occurring in Egypt.