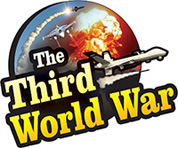 Tel Aviv: Iran's plot to carry out a terror attack on the international conference held in Paris was busted by the Israeli intelligence agency. The Israeli intelligence agency, 'Mossad' revealed that it shared the intel about the plot with the agencies in France, Belgium and Germany exposing the Iranian plot before the whole world. An Iranian diplomatic official was also detained in Germany in this connection.
Known as the most effective intelligence agency in the world, Mossad has successfully foiled many attempts of terror attacks on Israeli interests the world over. Intelligence agencies of other countries have also appreciated the achievements of Mossad time and again. But Mossad had not exposed the information about this achievement until now.
Mossad revealed the information about the Iranian plot for terror attacks in Europe. Iran had plotted a terror attack on the meeting of 'National Council of Resistance of Iran' (NCRI), an organisation working against the incumbent Khamenei government, organised in the city of Paris in France.
Four people were detained from France and Belgium in this connection. These included the terrorist, who was preparing to carry out the attack. An Iranian diplomat from the embassy in Germany was also detained after his involvement in the plot was exposed.
The NCRI meeting was attended by important international leaders including Rudy Giuliani, the attorney to President Trump. Therefore, the European countries had claimed that a major terror plot had been busted. But the plot was busted only after Mossad provided the intel, claimed the Israeli intelligence agency.
Explosives had been recovered from the terrorists arrested in connection with this terror plot. The French and German governments announced that further investigations are being carried out in the matter. After the direct Iranian involvement in the plot was exposed, it was claimed that the relations between Germany and Iran had been strained. Iran had issued summons to the French, German and Belgian embassies. But the Iranian foreign ministry hurriedly called for a meeting, and denied any connection with the terror attack in Europe and also announced that the relations between the European countries and Iran were excellent.