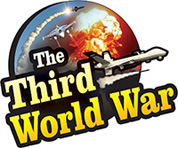 Cairo: The Biggest war exercises of the members of Arab NATO, designed on the principles of NATO, started in Egypt. These exercises of the Arab countries will continue for two weeks and is claimed to be a warning for Iran, who is trying to increase its influence in the Gulf. These exercises by the Arab countries have come under criticism from media and analysts supporting Iran.
As per the information published by the Egyptian army, the 'Arab Shield 1' exercises of the Arab NATO will continue for two weeks. Militaries of five Arab allies namely Saudi Arabia, United Arab Emirates, Kuwait, Bahrain and Jordan are participating in the exercises along with Egypt. Whereas, the military representatives of the Arab countries Lebanon and Oman will be present as observers at the exercises. Since the last few years, Egypt has been conducting war exercises individually with these Arab countries. But this is the first time all the countries have come together to demonstrate their strength.
The Arab allies have formed this military group after a suggestion from the United States. A special meeting of the Arab-Gulf allies was held around a month ago. The meeting held under the leadership of the US Secretary of State Mike Pompeo was attended by Foreign Ministers of Oman and Qatar along with the members of the Arab Shield. Secretary of State Mike Pompeo proposed the joint military association of the Sunni Arab countries during this meeting. The Arab countries should Form a NATO-like organisation against Iran and Iran supporter countries. Following that, the Arab countries took quick steps regarding the association and arranged these war exercises.
Egypt and the other Arab countries have refused to comment on the subject. There have been efforts even in the past to form the Arab NATO. But the concerned organisation seems to have become a reality this time because of the efforts of the Trump administration. The analysts in the Gulf are claiming that this organisation will be a strong warning for Iran, who is trying to increase its political and military influence in the Gulf. Some of the analysts have criticised this new organisation. The Arab countries should exit this organisation proposed by the United States. The Egyptian analysts have claimed that this organisation is anti-Iran but Pro-Israel. The disputes between the Arab countries and Iran can be resolved through discussions. These analysts are also saying that this organisation will worsen the tension between Iran and the Arab countries.
Meanwhile, the United States is set to impose sanctions against Iran, in the next few hours. To counter these sanctions, Iran may attempt to block the Persian Gulf. The Iranian leaders and the military officials had issued this threat. The Arab countries seem to have threatened Iran by timing their war exercises just a few hours before the US announcement of the sanctions.