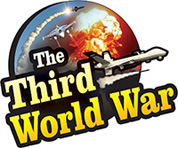 Berlin: German Foreign Minister Heiko Maas warned France on the NATO issue 'If we are trying to underestimate NATO, it will be a major blunder on our part. Neither Germany nor France can protect anyone effectively without US cooperation.' French President Emmanuel Macron recently fired a salvo of criticism on NATO. This seems to be the German reaction to the criticism.
French President Emmanuel Macron had said that NATO had become Brain Dead, during an interview, last week. Regrets had been expressed by NATO as well as the German Chancellor. US Secretary of State Mike Pompeo also had castigated Macron. At the same time, Russia had praised that French President. Germany once again expressed displeasure with this statement of German Foreign Minister.
The German Foreign Minister supported the French President's mention about increasing the defence preparedness of Europe. He pointed out that Germany and France were working in collaboration for the same purpose. But Maas warned that the efforts to create a confrontation between the European Union and NATO are wrong.
German Foreign Minister Heiko Maas clarified 'We want a strong and sovereign Europe. But this Europe will be a part of a powerful NATO. We cannot use this as an alternative for NATO.' The French President, even last year, while presenting his stand regarding the European Army, had tried to reduce the importance of NATO. At that time, US President Trump harshly reacting had said that this statement was very insulting.
The European Union is trying to build its military since the last few years and last year a major financial provision was made and policies were announced, for this. Germany and France have taken initiative in this matter and the United Kingdom and a few other countries have bitterly opposed that proposal.