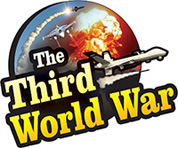 Brussels/Ankara: Two months ago, the Chinese central bank created a sensation with the announcement of launching a digital currency. Following the Chinese announcement, other countries of the world have also been making preparations for Digital Currencies and European Union and Turkey have indicated to release it. Turkey announced release of the digital currency in 2020. Though the European Union, in a draft, has said that it has started preparations, it has not specified any date of launch.
In June, Facebook, the social media network delivered a major jolt with the announcement for launch of its digital currency Libra. Thereon, while the Libra remained a hot topic of discussions on the international level for the next few months, the opposition to Libra seemed to be growing. The United States and the European countries had raised strong objections to the provisions and other features of Libra and even indicated to ban it. The independent company started for the Libra currency was also issued a notice, in the United States and Europe, on this issue.
Against the same background, efforts to start digital currencies have been initiated by many countries of the world. In September, the People's Bank of China, the Chinese central bank, took the lead by indicating to release a new digital currency. The Currency was named Central Bank Digital Currency wherein China claimed it to be the first digital currency launched by a central bank of any country.
Following that, now, the European Union and Turkey have jumped into the fray and have announced to release new digital currencies on the international level. The European Union informed about the release of the new digital currency, while informing about draft rules and regulations for digital currencies. The statement of the Union said, "The European central bank and central banks of the other countries will examine the opportunity in the digital currency and will take concrete steps in that direction."
The government news agency in Turkey, Anadolu Agency, published a news regarding digital currency referring to the program announced by Turkish President Recep Erdogan. It said that Digital Lira testing will start by mid-2020. Lira is the Turkish currency which was declined heavily after the United States imposed sanctions against Turkey. Thereafter, the Turkish President announced various measures to support the economy and the currency.
The digital version of Lira also is considered to be a part of the same efforts. Target has been set to make the Digital Lira fully operational by the end of 2020. Further, sources claim that the scheme is being welcomed in Turkey.
Meanwhile, as the European Union and Turkey have been giving indications of digital currency, China has predicted a potential currency race in the coming times.