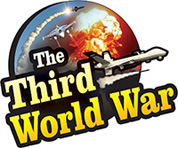 Sofia: British Junior Defence Minister Frederick Curzon supported the French proposal saying, 'France has come up with some concepts to improve the safety and security in Europe. We will discuss these with France. There is a possibility that the French proposal may become a reality.' Until now, the UK had opposed forming the 'European Military' and had taken an aggressive stand that there is no need to create such an alternative to the NATO. In view of this, the unexpected British turnaround to support the European defence force attracts attention.
French President Emmanuel Macron had put forward the concept of the 'European Intervention Initiative', in September last year. The objective of the concept was that any external aggression should be faced by an unified army of the European nations. French Defence Minister Florence Parly, while describing the nature of the force, had said that this will be a 'Quick and Operational Force' and will be separate from the NATO forces. France had discussions with countries like Germany, Italy and Spain regarding this.
There was a doubt whether the UK would participate in the European nations' defence force after the 'Brexit' was sealed. The UK was consistent in its opposition to the concept saying that there was no need of a separate European military when the NATO forces were responsible for European security. The British opposition had derailed this ambitious plan of setting up a 'European Army' of the European Union.
However, it has been observed that since the confirmation of Brexit, the UK has taken a positive stand regarding its cooperation on the issue of European security and defence. British Prime Minister Theresa May along with the leaders and senior officials has indicated continued defence cooperation. The British presence at the conference of the Defence Ministers at Sofia city in France, and the support expressed by them for the European Defence force, confirms this cooperation.
British Junior Defence Minister Frederick Curzon assured the British support saying, 'We are keen to cooperate with the proposal put forth by the French President Macron. Our attempt will be to continue cooperation with the European countries in the security and defence sectors, even after Brexit. The French proposal will prove useful for this.' The British analysts have claimed that since the French proposal is not directly connected with the 'European Army' and the 'European Defence Fund', it would be possible for the UK to join the defence force.
Last November, 23 member countries of the European Union had signed the 'Permanent Structured Cooperation' (PESCO) agreement, promoting military cooperation between the European nations.