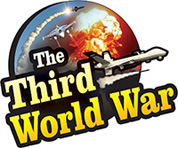 Washington: The International Monetary Fund (IMF) has warned that the social tensions in the Arabic world are becoming intensifying, in view of the increasing unemployment and the consistently declining growth rates and the discontent is rising in these countries. This warning by the IMF becomes significant against the background of the agitations going on in countries like Algiers, Iraq, Lebanon and Egypt. Analysts had warned that the second wave of Arab Spring could rise, during a symposium organised by one of the news channels in the Middle East.
A recent report 'Middle East and North Africa by the IMF, talks about the economy in these regions, in detail. The report mentions the discontent in the Arab countries, along with fluctuations in the crude prices, global trade tensions, uncertainty regarding Brexit, in the report. The IMF claimed that for the year 2019, the economic growth rate of the Arabic nations would be a meagre 0.1%. Last year this growth rate was 1.1%. The report predicts that the leading Gulf economies of Saudi Arabia, the United Arab Emirates and Iran may receive major jolts.
In the Middle East and North Africa sector, the rate of unemployment in the young population is more than 25% to 30% and Jihad Azour, the director of IMF for Gulf and middle east Asia, claimed that if this has to be reduced, the growth rate has to be increased by at least 1% to 2%. But, Azour warned that the current growth rate in the Mena region is well below the required rate and is likely to remain at the same level. The IMF warned that social tensions in these Arab countries are increasing in view of this rising unemployment.
IMF Director Azour while talking about the protests in Lebanon, pointed out that the growth rate of this country has been consistently low over the last few years. Azour advised Lebanon that if this imbalance has to be reduced the government needs to address the economic problems properly and resolve them. The IMF, in its report, has also pointed to the debt burden carried by these Arab countries. The IMF report underlines that countries like Lebanon and Sudan are carrying a debt burden to the tune of 150% of the respective country's GDP.
The Iranian economy is in recession and by the end of 2019, the negative growth rate of the economy will have declined to -9.5%. The Iranian economy declined by nearly 4.5% in the last year. The IMF has warned that the Middle Eastern economies like Saudi Arabia and the United Arab Emirates will also have to face recession.
The Arab Spring started in the North African country of Tunisia. The four-decade-old military rule collapsed against the rage of discontent in the population. The agitation spread to neighbouring Egypt and the Hosni Mubarak regime collapsed in the agitation. In the time after that, the Arab Spring rocked the regimes in Libya, Syria and Yemen.