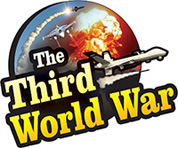 Washington: The United States has delivered a strong message that no concessions will be offered to Iran while proposing talks. Accordingly, the United States announced sanctions targeting the Iranian supreme leader Ayatollah Khamenei. At the same time, a fleet of advanced US amphibious warships reached the marine region near Iran.
US President, Donald Trump signed new sanctions against Iran. President Trump claimed that these sanctions were the harshest among the sanctions, imposed in the whole last year. These sanctions target the Iranian supreme religious leader Ayatollah Khamenei.
Iran government, under the leadership of Khamenei, tried to destabilise the Gulf region. Therefore, the United States imposed sanctions against all the properties and financial transactions of Khamenei, falling in the jurisdiction of the United States. Similar sanctions have been imposed on 8 commanders of the Iranian Revolutionary Guards, declared a terrorist outfit by the United States, along with Khamenei. These sanctions can obstruct any foreign transactions of Khamenei and these eight military officials.
Ayatollah Khamenei is the supreme religious leader of Iran, and this is the most powerful post according to the Iranian political system. The elected government and the President cannot take any decision without consent from Khamenei. Against this background, the United States has seemingly delivered a severe blow to Iran, by imposing sanctions against Khamenei. Along with the harsh economic sanctions, the United States has also increased military pressure.
Three of the amphibious warships from the US Marine Force Unit, reached the Persian Gulf, late in the night, on Sunday. They are USS Boxer, USS John Murtha and USS Harpers Ferry. The military analysts have claimed that with this, the United States has deployed maximum number of soldiers in the Gulf, as compared to any other base in the world.
Meanwhile, President Trump said that he had not denied the possibility of military action against Iran. Trump also asserted that he would not be waiting for the approval of the US Congress for an attack on Iran. If Iran is responsible in its reply, these sanctions can be withdrawn the next day. Otherwise, Iran will be crushed under the burden of these sanctions for many years.
The Iranian government does not know morality and sympathy, and the government only speaks the language of force. Trump pointed out that the United States is the mightiest military power in the world, and it has spent $1.5 trillion on its defence preparedness, in the last two years. Whereas, the Iranian government is squandering money on terrorism and other things, instead of spending it on the welfare of its people. The US President expressed regret on the social media that the people of Iran are facing the effects of the incorrect policies of the government.
The country's government does not understand that if the US interests are attacked, Iran will be annihilated. Trump also retorted that now Barack Obama and John Kerry are not in power, in the United States, anymore.