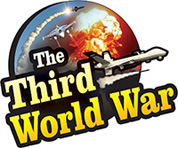 Beijing: US Secretary of State Mike Pompeo warned that 'It must be understood that the Communist Party, which runs the government and the Chinese people are not the same. The policies of China's ruling Communist Party are posing fresh challenges before the United States as also the world. The entire world needs to stand up against them.' Only last week, US Vice President Mike Pence fired a salvo of criticism at China, over the issues of human rights violations against the Uyghur people along with those in Hong Kong.
US President Donald Trump has taken an aggressive stand against China, since the beginning of his tenure and has castigated the country over the issues of trade, religious freedom, espionage, and cybersecurity. Trump has proved that his administration can take action against China by thrusting a trade war and stopping investments in Chinese companies. Trump has repeatedly clarified that he was forced to take the measures as the preceding administrations had allowed China to fleece the United States.
Apart from Trump, other leaders in the United States have also issued aggressive statements against China, keeping their opposition afresh. Also, Secretary of State Mike Pompeo's statement seems to be a part of the strategy. Pompeo noted the difference in the fundamental functioning in the administrations of the two countries and highlighted that it was affecting the US national security. Pompeo further stated that President Trump had cautioned against China's threat from time to time and had raised his voice against it.
The US Secretary of State made some significant statements against China. He said, 'In the next few months, I will have dialogues at various levels to expose the information on the Chinese Communist regime's policies and the use of Chinese agencies by them. I will expose how China uses its intelligence agencies and the economic policies for global domination.' At the same time, Mike Pompeo even clarified that he was going to drawing the world's attention to the growing military might of China as well.
China has expressed deep regret over Pompeo's statements and alleged that they were a conspiracy to attack its ruling Communist Party.