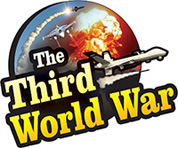 Jerusalem: Israel has foiled the Iranian plot of equipping the terrorists in the Gaza Strip with an arms consignment through Sinai in Egypt. The Israeli fighter jets destroyed this arms consignment in action taken in the Sinai province. Israel has, even in the past, accused Iran of sending arms to the Gaza Strip.
It is claimed that the Sinai province is majorly under the influence of the leading terrorist organisations. Along with the Muslim Brotherhood, bases of Islamic Jihad, Hamas, Hezbollah, Al Qaeda and IS are present in the Sinai province. Israel shares nearly 240 Kilometres of its border, with the Sinai Province. Therefore, Egypt and Israel conduct joint actions, in this province for security. Israel has even carried out airstrikes, in this province, on appeals made by Egypt.
The Israeli fighter jets carried out this campaign, in the Sinai Province, from November last year till May this year. A leading Israeli news agency informed that the arms consignments, loaded on trucks sent for Hamas and Islamic Jihad were destroyed. The Egyptian military also reported that 37 secret tunnels, built between Sinai province and Gaza Strip, have been destroyed.
The action taken by Israeli and Egypt, in the Sinai province, corners Hamas and Islamic Jihad from the Gaza Strip. The US intelligence agencies have claimed that Iran will perpetrate attacks on Israel, by the terrorist organisations in the Gaza Strip, Lebanon, Syria and the nearby regions, if the US-Iran conflict was sparked.
Meanwhile, the tension in the Persian Gulf and the Middle East countries has increased tremendously, and the countries have been issuing warnings and threats to each other. But it was evident that they were not taking actions to that extent. But the actions were not being made public, is what is exposed by the report of the Israeli news agency. This report has been released a few months, after the actual action.
A senior Israel official informed that even before this, Israel has carried out more than 200 airstrikes in Syria, that have not been announced. Therefore, it is becoming known that the extent of activities, in the Persian Gulf, is much more than those reported, and this is evident from the report regarding the action in the Sinai province.