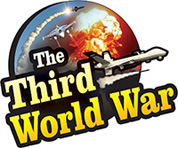 Jerusalem: "We have missiles that can reach Jerusalem, the newly announced capital of Jerusalem and Tel Aviv. One small mistake will destroy Israel," threatened Abu Hamza, the spokesman of the terrorist organisation Al-Quds Brigade, from Gaza Strip. Israel had accused that Iran supplied missiles to Hezbollah, in Lebanon. Israeli Prime Minister Benjamin Netanyahu accused that Hezbollah transferred this missile technology, to the terrorist organisations in the Gaza Strip. Against this background, the threat issued by the Al-Quds Brigade is notable.
Iran supports two Palestinian political groups Hamas and Palestinian Islamic Jihad, from the Gaza Strip. Both of these groups receive funding from Iran. Israel had accused Iran of providing military assistance to Al-Qassam Brigade of Hamas and Al-Quds Brigade of Palestinian Islamic Jihad. Israel has exposed the evidence in front of the media, proving that the rockets and missiles supplied by Iran were used by Hamas to attack Israel. Now, Al-Quds Brigade has announced that they have long-range missiles to attack Israel.
Abu Hamza, the spokesman of Al-Quds Brigade, announced that they had manufactured missiles that could accurately target Israeli cities of Jerusalem, Tel Aviv, Netanyahu and the northern cities. Abu Hamza threatened that if Israel committed the foolishness of attacking the Gaza Strip, the Israeli cities and other notable locations would be converted into hell. While talking to an Iranian news channel, Hamza warned, "Israel has no place on the Palestinian land. Israel should vacate our land or Israel will receive severe jolts one after the other."
The spokesman of Al-Quds Brigade claimed that if Israel attacks Gaza Strip in the coming times, we will win the war and finish the Israeli government. At this time, the Iranian news channel even released a video of the missiles stored at the Al-Quds Brigade base. The Israeli media claim that these missiles were manufactured by Al-Quds Brigade, with assistance from Hezbollah and Iran.
Earlier, Iran had supplied Katyusha missiles to Hamas terrorists in Gaza Strip, through Hezbollah. The possibility cannot be denied this time, Iran and Hezbollah, have provided missile technology to the terrorists.
Before this, Iran and Hezbollah leaders also have threatened to wipe Israel from the world map. The Al-Quds Brigade from Gaza, supported by Iran, is singing the same tune. Meanwhile, after the threat issued by the spokesman of the Al-Quds Brigade, the Israeli internal security agency has arrested two terrorists from this organisation. The Israeli agencies have accused that these two were involved in the planning of the rocket attacks from the Gaza Strip into Israel.