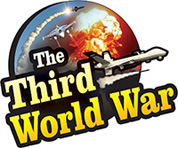 New Delhi: Kazi Rozi, MP from Bangladesh who is on India visit expressed gratitude saying 'It took nine years of struggle for a country like Vietnam to achieve independence. However, Bangladesh attained it with a struggle of only nine months. It was possible only because of the support of the Indian defence forces. Bangladesh got its freedom so early just because of India.' On 16th December 1971, India announced the creation of Bangladesh after winning the war against the Pakistani army. Kazi Rozi, who was visiting India on the occasion of the Victory Day expressed Bangladesh's sentiment.
Kazi Rozi rekindled the memories of the past days by saying, 'India had an influx of refugees at the time because of the atrocities of the Pakistani soldiers in the then East Pakistan. Nearly 20 million refugees came to India. We did not have any money at that time. Even so, India extended its hand for help. The Mukti Yoddha or Freedom Fighters were fighting for Bangladesh's freedom.' In 1971, the war between Indian and Pakistani army started on 3rd of December, and the Pakistan army surrendered on the 16th of December. Kazi Rozi expressed gratitude towards India by saying that Bangladesh achieved freedom so soon only because of India.
Kazi Rozi informed that the Mukti Yoddha who had fought for Bangladesh's freedom had accompanied her to India. The Indian military officials involved in the war recounted their experiences as well on occasion. While speaking at the event, Former Chief of Staff General Shankar Roychowdhury said that India and Bangladesh must remain as real friends. Meanwhile, as Bangladesh is celebrating its Independence Day and a victory day is being celebrated in India, Pakistan appears to be mourning. Pakistani news channels are reviving the memories of the defeat and have referred to the day as the 'black day' for the country.
The Pakistani journalists ask, whether India was responsible for the creation of Bangladesh or had it been Pakistan's mistakes that were responsible for it. The Pakistani news channels are also pointing to the current unrest in some of the Pakistani provinces which could are comparable to the situation in East Pakistan at the time. Moreover, the news channels have expressed concerns over the disintegration of Pakistan being likely once again.