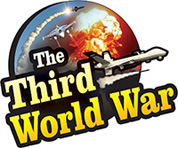 Srinagar: The security forces have killed one more mastermind of the cowardly Pulwama attack. Mudassar Ahmed Khan of Jaish-e-Mohammed was killed in an encounter at Tral. It is claimed that Mudassar played an important role in executing the Pulwama attack.Mudassar was hiding with an accomplice at Pinglish in the Tral district. On receiving this information, the security forces took action and killed the two terrorists. The military officials informed that the security forces have traced and killed 18 terrorists, 6 of them in the most wanted category, in 21 days since the attack.
Lieutenant General, Kanwaljeet Singh Dhillon, of the Northern Command of Indian military, Inspector General of Jammu Kashmir Police Swayam Prakash Pani and CRPF Inspector General Zulfikar Hasan addressed a press conference on Monday. It was informed in this conference that Mudassar had been killed and he had a major role in the Pulwama terrorist attack. On the 14th of February,40 CRPF soldiers were killed in the terror attack at Pulwama. The security forces eliminated Kamran, the mastermind, within 100 hours of the attack. Lieutenant General Dhillon expressed satisfaction that Mudassar, who helped Kamran, was also killed during this action.
Sajjad Bhat, the terrorist responsible for providing the vehicle for the attack, was also killed in action. But Sajjad Bhat's brother refused to accept the dead body. The brother said that it was difficult to identify the deceased person, seeing the condition of the body. Meanwhile, 44 terrorists have been killed in Jammu-Kashmir in this year, and the security forces have succeeded in eliminating 18 terrorists after the suicide attack at Pulwama.
Fourteen terrorists, out of these, are claimed to be Jaish members. It was informed in the press conference that the action against terrorists would continue. Along with the strict action against the terrorists, the separatist leaders in Jammu-Kashmir also had been detained. At the same time, the deployment in Jammu-Kashmir also has been increased. This has foiled the efforts to spread discontent and to start large scale agitations in the state. It has been revealed that the supporters of the separatist leaders and pro-Pakistan organisations are trying to spread discontent in the state. Stone pelting incidences also have been reported, at the time when the security forces were fighting the terrorists.