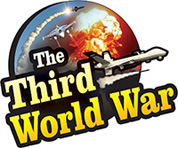 Beijing: 'The sailing of the US warships near the artificial islands in the South China Sea is an act of incitement. The US warships have violated the Chinese and international laws by intruding into the Chinese marine limits. This is encroachment on the Chinese sovereignty and both the militaries are losing faith in each other because of this', criticized the Chinese Defence Ministry. As per reports, China had despatched warships and fighter jets to drive away the US warships from the South China Sea.
The guided -missile destroyer USS Higgins and cruiser USS Antietam of the US Navy sailed through the Paracel island group in the South China Sea. These warships sailed near the Woody Island and other artificial islands built by China in this marine region. The Chinese Defence Ministry objected to this movement of the US warships.
Warships and fighter jets had been despatched by China to expel the US warships from the South China Sea. "China has an indisputable right over the South China Sea and it will not step back in the matter of security of its sovereign territory. Therefore, the warships and fighter jets were despatched to expel the US warships intruding into the Chinese territory. Even in future, China will continue such actions to protect the sovereignty of the country,' announced the Chinese Defence Ministry.
The US Navy avoided to comment on the sailing of the US warships in the South China Sea. 'But the patrolling of the US Navy in the international marine limits is a routine matter and in 2017, the US warships have sailed near the marine limits of 22 different countries. The US allies had also joined in on some of these marine movements,' said a US Naval officer.
Meanwhile, in the last few months, China has conducted largescale military activities on the Paracel artificial islands in the region, where the US warships sailed. It has landed J-11 fighter jets, missile defence systems, bombers, military transport aircrafts and drones on the Woody islands. Photographs of the anti-aircraft artillery deployed by China on these islands have also been published.