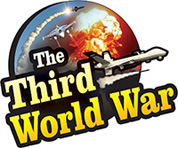 Oslo/Beijing: The Norwegian secret agency warned companies not to feign ignorance towards the threats in the digital sector saying 'The values and systems attached to the Norwegian society are managed through digital media. Therefore, the people using and active in this field should take proper precautions. The big companies should identify the treats in the sector and work to reduce the threats.'
Only last week, the United States filed a charge sheet against the Chine company Huawei. This charge sheet is considered to be the most significant action against Huawei. Following the charge sheet, the United States had also demanded extradition of the Huawei Executive Director Wenzhou Meng. The Huawei issue once again came on the anvil, and leading countries from around the world have indicated taking action against Huawei.
The Norwegian secret agency's warning to Huawei becomes significant, against this background. Ever since the United States initiated action against Huawei, there is a discussion all around the world regarding the transactions, government connections and espionage activities of the Chinese companies. Huawei is the leading Chinese company and has its network in many countries around the world.Therefore, the concerned countries have started questioning this company, and China is trying to put up defences against it.
The Norwegian secret agency (PTC) warned Huawei to cooperate with appropriate responsibility through a press conference. At the same time, it has urged the domestic telecommunication companies to be cautious while dealing with this Chinese company. The PTC chief, Benedicte Bjornland warned the companies working especially in the 5G sector, to be extra cautious in their dealings. She also raised the issue that it is difficult to locate the cyberattacks from the foreign companies or countries and take legal action against them.
Tor Wara, the Norwegian Minister for Justice, who was also present at the press conference announced that special provisions would be made to avoid any impact on the Norwegian telecom companies. China has replied to the fears expressed by the ministers and has said there is no threat from China or Chinese companies to Norway.
The leading secret services have been consistently reporting that the Chinese government is using its leading companies for espionage and domination. Against this background, the warning by the Norwegian secret agency regarding the possible action against the Chinese company is significant.
Huawei is known to be the second largest telecommunications company in the world. This company is also a major factor in the Chinese economic and industrial influence.