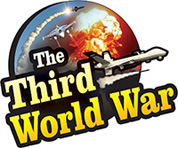 Washington: The military cooperation between the United States and Taiwan is increasingly deepening. A senior Taiwanese military official had attended the recently concluded Indo-Pacific military meet. At the same time, the United States had reportedly displayed the Taiwanese flag, alongside those of the other allies. In the past, China has threatened to start a war over Taiwan. Given China's stance, the state-media has claimed that the US-Taiwan military cooperation has upset Beijing.
Last week, Indo-Pacific military talks were held at Hawaii. The Military officials from the United States' allied nations in the Indo-Pacific were present for the meeting. The US Marines have published photographs of the meeting, and two of the pictures created a stir in the Chinese media. Taiwanese Major General Liu Erh-Jung of the Taiwanese Marine Corps, is seen in one of the photographs which confirm his presence at the meeting. Also, Lieutenant General H. Stacy Clardy III of the United States Pacific Marine Corps met with Major General Liu Erh-Jung.
In another photograph, US Indo-Pacific Command Chief Admiral Phil Davidson is seen addressing the meeting. Moreover, the Taiwan Marines flag is recognized among the flags of the US allies from the Indo-Pacific region behind Admiral Davidson. The international, as well as the Chinese media, have taken cognizance of the two photographs. Only two days ago, the US Department of Defence had released the Indo-pacific Strategy Report. The Department had referred to Taiwan as a reliable, strong and natural ally of the United States.
Meanwhile, China is claiming Taiwan to be its sovereign territory. The country has threatened its allies, not to keep any relations with Taiwan by respecting the One China Policy. Nevertheless, ever since President Donald Trump took over the reins as the President of the United States, he has increased the military cooperation with Taiwan. The United States has made its position on Taiwan evident, with the presence of the Taiwanese army official and display of the Taiwanese flag at the Indo-Pacific military meet.