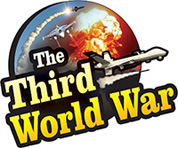 Tehran/Geneva/London: Iranian supremo Ayatollah Khamenei, once again, alleged that there is a dangerous conspiracy behind the protests, which were triggered by the fuel price hike. Khamenei said that the Iranian people themselves thwarted the conspiracy. Whereas, the United States and the other western countries are alleging use of brute military force to crush these protests. The protests have still not been stopped and Iran is accusing the protestors of torching of 731 banks and 143 government offices.
People of Iran are protesting against the fuel price hike, since the last ten days. Iranian interior security Minister Abdolreza Rahmani Fazli informed that more than 200 thousand citizens have participated in the protests. But Ayatollah Khamenei alleged that the United States sponsors these protests.
Khamenei accused 'The arrogant superpower feels that the protests over the fuel price hike, is a perfect opportunity to invade Iran. For this, the concerned countries had invested huge amounts of money in the protests. But Iranian people foiled their plot.'
Two days ago, a huge rally of Khamenei supporters was organised in capital Tehran, to counter the protests going on in more than 146 cities of Iran. Khamenei said that this rally of his supporters was a slap across his opponents' faces.
Iranian internal security Minister Fazli endorsed Khamenei's allegations. 731 banks, 140 government offices, 70 gas stations and 50 locations of security agencies were torched and turned to cinders by the protestors. Fazli avoided elaborating on the attacks. But Fazli criticised that the anti-social elements attacked the security agencies under the disguise of protests.
Meanwhile, the Iranian government is not giving any information regarding the actions taken against the protestors. The United States made a crushing accusation that inhuman force is being used for crushing the protests. The Iranian government had shut down internet services. The western media alleged that because of this, the information regarding the matter could not be published.
But now that the internet services have started, photographs and videos of actions taken against the protestors are being posted on the social media. The horrible actions taken by the Revolutionary Guards against the protestors are being exposed and blood-smeared roads are seen in some of the posts.