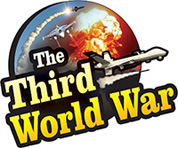 Geneva: – The World Health Organisation (WHO) has issued a serious warning that the outbreak of a mysterious virus that has started in China can spread globally and the health agencies in all the countries around the world should make necessary preparations. The epidemic of this mysterious virus started in China at the beginning of this year and it has already claimed one life. The WHO was alarmed after it found a person infected with the same virus in Thailand and issued an advisory for the health agencies of all the countries.
A new variety of Pneumonia, caused by an unknown virus, was found in the Wuhan city in China and more than 40 people have been admitted to the hospitals after getting infected by the virus so far. Eleven patients, out of these, are said to be in a critical condition. Following the Wuhan report, the Asian countries have been gripped with fear and Singapore, Malaysia, South Korea, Taiwan and Indonesia have started taking frantic measures. These countries have set up special independent facilities to check all the people coming from China.
Even after two weeks, there is no firm information regarding the virus. Many groups, along with China, are working to find the origin of the virus, but there is a concern as nothing could be found. Therefore, the WHO is alerted, in view of the rapid spreads of the epidemics originating from China, in the past. A statement released by the WHO requests the Chinese agencies to gather complete information and to investigate properly.
At the same time, an alert has been issued to all the health agencies around the globe. The sources have informed that the WHO was alarmed when a patient infected with the unknown virus was found in Thailand, and the other countries were alerted that the epidemic can spread anywhere. Before a patient was found in Thailand, one of the patients had died in China.
The SARS epidemic, which started in China in 2002-03, took hundreds of lives in the Asian countries. Last year, the WHO and other connected organisations mentioned about some unknown diseases. The organisations had warned in their report that these diseases could take millions of lives.