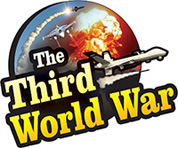 Sydney: US Secretary of Defence, Mark Esper, announced that 'The Chinese military aggression is destabilising the Asia-Pacific region. To counter the aggression, the United States will soon deploy Intercontinental Ballistic Missiles (ICBMs) in the Indo-Pacific region.' However, the US Secretary of Defence did not provide further details concerning the country in which the missiles would be deployed. Tensions are already reigning between the United States and China over the trade war, the South China Sea and Taiwan.
Two days ago, US Secretary of Defence Mark Esper, who is currently on a visit to Australia, made an important announcement. Esper accused China of destabilising the Indo-Pacific region with the militarisation of the marine sector, theft of intellectual property and predatory economics. The new US Secretary of Defence warned that the United States is now free to retaliate against the instability China created.
Furthermore, Mark Esper said, 'The limitations on the United States, to deploy missiles in the Indo-Pacific region have come to an end with the Intermediate-range Nuclear Forces (INF) treaty being scrapped. Therefore, the path for deployment of ballistic missiles in the region has been cleared.'
'It feels great to be rid of the burden of the INF Treaty. Henceforth, the United States can deploy the ICBMs anywhere to safeguard its interests. The United States will deploy the ICBMs in the Indo-Pacific region sooner or later, in view of the security of the nations that are separated by great distances,' Secretary of Defence Esper said.
US Secretary of Defence said that the deployment could take months. Nevertheless, he did not provide details on the countries in the Indo-Pacific region, where the ICBMs would be deployed. Therefore, the location of the ICBM deployment in the region against China has thus raised intrigue within the international media and analysts.
The historic INF treaty between the United States and Russia was scrapped only a few days ago. US President Donald Trump had accused Russia of violating the INF treaty, by testing ballistic missiles. At the same time, President Trump also drew attention to the fact that now the US was also faced with a challenge from China over and above Russia given the developments with the INF treaty.
The United States had raised the issue of including China in the new INF treaty as well. Nevertheless, China had flatly refused and asserted that they would not be participating in the agreement between the United States and Russia. Some military analysts have claimed that the United States withdrew from the INF, because of China's stand.