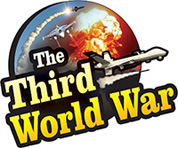 London/Beijing/Washington: "As the world re-orders itself, this disconnect between the real and financial is likely to reduce, and in the process, other reserve currencies may emerge. In the first instance, I would expect these will be existing national currencies, such as the renminbi," said the governor of the Bank of England (BoE), claiming China's Yuan could be an alternative to US dollar.
Endorsement of Chinese Yuan as a reserve currency by the UK, which is a prominent ally and trading partner of the US at an international level assumes significance. Till today, many global finance companies, analysts, advisors and financial experts from various countries had predicted that yuan could pose a challenge to US dollar. However, an indication given by a top official from the central bank of England, known as one of the leading financial systems proves to be noteworthy.
While appreciating the Yuan, Bank of England Governor, Mark Carney also pointed out the depreciation of US dollar. Another reserve currency besides US dollar could be seen taking its place in the global economy, added Carney. This transition would take time and not happen overnight, he further clarified. While saying so, he alluded to the process of the US replacing the position of the UK as the global economic superpower.
In the last few years, China has taken organised steps to intensify the use of yuan in an international market. Chinese efforts to set the exchange rate for gold and 'Benchmark' for fuel since March, has attracted attention. This has enabled China to exert strong control to some extent over the two prime commodities, gold and fuel which in turn has led to a rise in the yuan's global market share.
Global experts are repeatedly drawing attention towards slide in the dollar and the efforts made by China to increase the usage of yuan. At the moment, the trade war between the world's two leading economies has validated related claims. A few months ago, a Canadian economist, Alasdair Macleod had claimed that China on the strength of its gold reserves could upturn the hegemony of the US dollar. Also, economist Peter Schiff had warned about the collapse of the dollar.