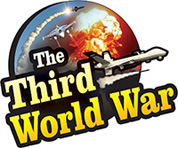 Ottawa/Beijing: "Canada should not follow the footsteps of the United States to support the protest in Hong Kong. If the Canadian government tries to have this kind of law like that in the United States, it's very dangerous. If anything happens like this, it will certainly have very bad damage on our bilateral relationship, and that is not in the interests of Canada," The new Chinese Ambassador to Canada, Cong Peiwu threatened.
A few days ago, the US Congress passed the law 'Hong Kong Human Rights and Democracy Act'. The act provides provision to Hong Kong protesters to act against Chinese officials responsible for human rights violations. Along with this act, one more independent bill was passed banning the sale and export of the weapons used in the actions against the Hong Kong protesters.
The protests in Hong Kong, against the Chinese government, has been receiving massive support at the international level. Countries such as the United States, the United Kingdom and Australia Have stood firmly behind the protesters. The main countries of Europe also have castigated China over this issue. All eyes, of the international community along with China, are now set on the stand that Canada would adopt, who generally stands with the western countries on most issues.
Nearly 350,000 Canadians are residing in Hong Kong and have surprised many by not taking any robust stand on this issue. But it is said that the tension reigning between China and Canada since the last year must be the reason behind this. Wenzhou Meng, executive director and chief financial officer of the leading Chinese company Huawei, was arrested from the Vancouver international airport in Canada, on December 1, 2018.
The United States has asked Canada to extradite Meng to the United States, and Canada has responded positively to the proposal. Therefore, making Meng's arrest a prestige issue, China has been targeting Canada. It is clear that the detention of Canadian diplomat Michael Kovrig and entrepreneur Michael Spavor by China in December 2018, was a pressure tactic to secure the release of Wenzhou Meng.
Though Canada tried to exert international pressure on China, China disregarding it has started increasing pressure on Canada instead. The immediate ban on Canadian meat products along with Canola Oil and the aggressive surveillance carried out by the Chinese fighters of the Canadian warships are a part of these pressure building tactics. Now, the Chinese Ambassador to Canada, issuing straight forth warning to Canadian leadership about taking a stance against China has further signalled that the pressure on China would continue similarly.