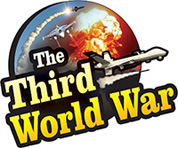 Washington: US Secretary of State Mike Pompeo warned that the Chinese activities and their strategic objectives cannot be ignored. The Chinese government has studied the loopholes in the US systems and they are taking undue advantage of the US values. China is attempting to intrude into every sector in the United States. A special meeting of the governors of all the US states was held recently. During the meeting, Pompeo tried to draw attention to the activities of the ruling Chinese communist party with this warning.
At the time, Secretary of State, Pompeo warned that every US state is competing with China and its effects are visible on the US' capabilities regarding the security. Pompeo also clarified that the states should not be under the impression that competition with China is an issue limited only to the federal administration. The US Secretary of State indicated that he had information regarding the independent lobbying being carried out by the Chinese communist party in many of the US states.
Besides, Pompeo drew attention to the instructions issued by China to the state administrations regarding important issues like Taiwan and Dalai Lama. A group of students was paid to protest against Dalai Lama and Pompeo said that this is a glaring example of the objectives and movements of the Chinese communist party. At this time, he issued a warning regarding the agreements between the US states and China.
US Secretary of State warned that if the US signs an agreement with China, it will be inadvertently supporting the communist party. Pompeo advised the governors that faith is a good thing but at the same time, it should be verified. He also assured all the possible assistance from the Trump administration in this regard. At the same time, Pompeo mentioned that the Chinese communist party's activities are going on in the US educational institutions.
Last year, during one of his speeches, Pompeo had warned that it is not the Chinese people, but the Chinese communist party, which is an adversary of the United States. At the same time, he also had indicated of embarking on a campaign to expose the activities of the Chinese communist party in various sectors in the United States as well as other parts of the world. Pompeo has been consistently highlighting the Chinese issue, in all his foreign trips as well as during programs in the United States, and this new warning also seems to be a part of the same campaign.