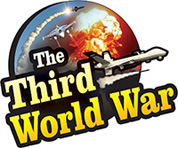 Taipei: The Chinese aircraft carrier, along with its fleet of associated destroyers, sailed through the Taiwan Strait on Sunday morning. On the other hand, the US and Japanese warships have said to have trailed the Chinese fleet. Presidential elections are scheduled to be held in Taiwan soon. Given the background, the movements of US and Chinese warships have once again increased in the region.
The Taiwanese Defence Ministry published information regarding the developments. An indigenously built Chinese aircraft carrier sailed through the Taiwan Strait on Sunday morning. It was the first time the aircraft carrier had sailed since its launch, and no aircraft, helicopters or weapon systems have been deployed on the warship as yet. Furthermore, other destroyers from the Chinese Navy (PLAN) were sailing with the battleship as well.
The US and Japanese warships in the region followed the Chinese ships from a safe distance. The Taiwanese Defence Ministry informed that the US and Japanese warships took action, only to keep a tab on the movements of the Chinese warships. However, Taiwan avoided giving details of the US and Japanese ships. Two days ago, a US aircraft carrier had patrolled the very region, but China had criticised the US patrol.
China claims Taiwan to be its integral part. The country has therefore openly threatened the United States or other countries not to develop any political, military, economic or trade ties with Taiwan. Nevertheless, without paying any heed to the Chinese threat, the United States has continued to maintain relations with Taiwan. At the same time, the United States and Taiwan have declared that they would be making efforts to get other countries to develop ties with Taiwan as well.
The Liaoning is the only aircraft carrier in China's PLAN although international analysts assert it to be turning expensive for the navy. Therefore, China has increased the stress on indigenously building aircraft carriers. Its first aircraft carrier is completed and has sailed through the Taiwan Strait before deployment. The international media are thus claiming that the sail of China's new aircraft carrier, which left its port for the first time, was a warning for Taiwan and its supporter, the United States.