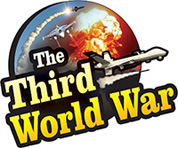 Washington/Beijing: Former US National Security Advisor (NSA), James Jones, has warned that 'The Chinese stand is very clear regarding the long-term objectives, from policy and strategy point of view. The United States needs to consider these Chinese objectives very seriously. The United States should be aware that China is the most serious threat to the United States.' The warning issued by the former NSA also claims that the Chinese government is making use of technology against its own citizens to keep a tab on them.
There are indications that there could be a compromise between the United States and China over the trade war issue. Both the administrations have confirmed the report and there is a possibility of signing a new agreement after 15th January. Against the background of this agreement, various leaders and groups in the United States are issuing warnings regarding the Chinese threat. A few days ago, the US Congressional Commission had appealed to President Trump, not to retreat, targeting China on the issues of human rights and religious freedom.
The warning issued by former NSA Jones also seems to be a part of the same campaign. Jones drew the attention to the Chinese threat saying, 'The long-term objective of the Chinese government to gain absolute control over the population. They are even using technology for this purpose. The Chinese government is trying to monitor every action of every citizen. The campaign has been started for assigning merits for citizenship and keeping track of the citizens' travel itineraries. The employment opportunities are offered to citizens based on these factors. The path chosen by the Chinese is dangerous and China could be implementing this in other countries too.'
The former NSA mentioned 'Trojan Horse' while talking about Chinese policies. Jones warned that China is using this technique to increase its influence in various countries in the world.
The former NSA drew attention to the Chinese activities saying, 'Enter the economy of another country, take control of all the possible things, pour huge amounts of funds and gain control over the economy. Once the main part of the economy is under control, forward the demands to the country's government and take control of the country.'
Jones raised a question 'China is trying to defy and replace the US culture and values around the globe and is the United States taking serious cognisance of these developments?' Mentioning the Chinese progress in the field of 5G technology, the former NSA advised that the United States can beat China in this field.
President Trump has consistently mentioned the Chinese threat through his policies and decisions and has initiated aggressive steps against it. He has also reprimanded the negligence of the previous administrations while making moves to stop China. In one of the programs held in the White House last year, he even went to the extent of accusing the previous Presidents of allowing China to steal the money and intellectual property from the United States.