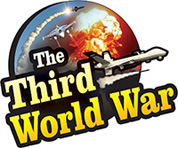 Beijing: China, successful in achieving a temporary ceasefire in the trade war with the United States, has not been able to reduce the intensity of the blow delivered by the trade war. The manufacturing Index of China has declined below 50, and this is the first time since 2016 that the index has seen such low levels. In this state of the declining economy, President Xi Jinping has once again appealed to the United States to cooperate.
The National Statistics Bureau of China in its statement released on Monday informed about the decline in the Purchasing Managers Index, monitoring the movements in the manufacturing sector. This index known as PMI has declined to below 50. The index reached 49.4 in December, and this is the lowest since July 2016. The index dropping below 50 is said to be an indication of a recession in the manufacturing sector.
Although China has given indications of improvement in the economy over the last few years, there are major improvements only by exception. The Chinese economy is still, and the manufacturing sector is its backbone. The trade war has reduced the overseas demand and resulting in the reduction in exports. The factories in China have cut production given the reducing demand, andeven workers are being laid off.
This upheaval in the Chinese economy is the result of the trade war with the United States, and this is rocking even the political system. It has been observed that President Xi Jinping, who had adopted a very aggressive stand at the beginning of the trade war, has been forced to soften his stand.
China who has been insisting on a dialogue with the United States regarding the trade war has once again appealed to the United States. Chinese President, Xi Jinping appealed to the United States during his speech on the occasion of the new year and suggested that it will be beneficial to both the countries. Whereas, US President Trump has taken an aggressive stand in the matter and has clarified that the option of new sanctions will be invoked if a solution regarding the trade war does not evolve during the period of ceasefire.