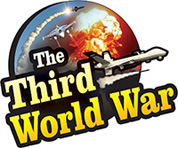 Beijing/ Davos: "History has proved, a technological revolution is a fundamental constituent sparking off a global conflict. The first technological revolution led to the First World War, while the second revolution caused the Second World War. Thus, this being the third technological revolution, may trigger the third of such affairs", warned business magnate, Jack Ma. Previously, world-renowned entrepreneur Elon Musk had warned of the very risk of another world war owing to the race for AI dominance.
Over the past few years, the developments in Artificial Intelligence were highly debated across the globe. Moreover, researchers, scientists, industrialists and experts from various fields have begun issuing clear warnings on the subject. On the one hand, technology replacing human labour at large is a grave concern, while on the other, the leading nations are investing heavily in AI in a struggle to attain superiority in the field.
In 2017, Russian President, Vladimir Putin had warned that the nation, which leads in Artificial Intelligence would rule the world. Furthermore, China announced their ambitious programme for attaining AI supremacy and has planned to invest more than a trillion dollars for it. The US, UK and Japan are considered to be the leading nations in the sector. Jack Ma, had warned about the Third World War at Davos and had also planned to invest about 15 billion dollars in Artificial Intelligence as well as futuristic technology.
Against this background, Jack Ma recasting the new technological revolution and Third World War draws attention. Apart from Ma, Elon Musk too had expressed concerns earlier over artificial intelligence flaring up the Third World War. Two years ago, technological advancements' connect with the Third World War was shown even in a letter to the UN addressed at a conference in Australia.
The letter had voiced concerns on 'Killer Robots', developed with AI and robotics, saying it signalled towards the third technological revolution, and if the robots initiated a war, humanity would not be able to stop it.