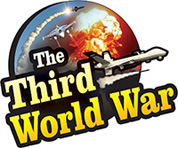 Beijing: China has started challenging the United States' dominance in the defence equipment manufacturing in the Asia-Pacific sector. Pentagon, the US military headquarter has expressed concern about this in a recently published report. The US study groups have said that there is an increase in demand for Chinese missile-equipped drones from the Gulf and African nations.
The United States is carrying out attacks with missile-equipped drones in Afghanistan, Iraq, Yemen and Somalia. The United States' drones were in demand in the Middle East countries. But as the United States has banned sale of armed drones, the Gulf and African nations have turned to China. At the same time, in view of the reports of civilian deaths in US drone attacks and the high cost of the US drones has driven the Middle East and African countries to buy Chinese drones.
As per the report prepared by two leading study groups in the United States, countries like Pakistan, Saudi Arabia, Iraq, Egypt, Jordan, Libya, Nigeria and Eretria have purchased various types of armed drones at cheaper costs. Among these, Iraq used the Chinese CH-4 drones to carry out attacks on IS whereas, Jordan used the CH-4 drones to attack the terrorists on the Syrian border.
Pakistan, Egypt, Libya and Saudi Arabia have used the Wing Lung drones purchased from China in the counter terrorism actions, said the US study group. The study groups have claimed that the increasing use of these Chinese drones can be alarming to the US defence manufacturing sector.
The US Parliamentarians have also begun to demand that if the growing Chinese influence in the defence sector has to be countered, the Trump administration will have to take some rapid steps. A few days ago, President Trump restarted the military cooperation with Egypt. Trump has also given instructions to make quick efforts to sell the drones to the Gulf allies.