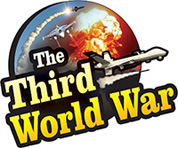 Washington: The United States has opened a new front against the ambitious scheme, One Belt One Road (OBOR) of the Chinese President Xi Jinping, which is already receiving jolts one after the other. US President Donald Trump signed the 'Build Act 2018' and announced the formation of the US International Development Finance Corporation. This is a funding agency for the developing countries and a provision of $60 billion has been made for this purpose.
The Chinese OBOR scheme is getting jolts one after the other since the last month. More than 30 countries in Europe, Asia, Africa and Pacific regions have either stalled or stopped the projects started under the OBOR. These include friendly countries of China like Pakistan Sri Lanka, Zambia, Malaysia and as well as countries from Eastern Europe.
The severe resistance that is being faced by China is due to factors like the huge extent of these Chinese projects, their non-transparency and the huge debt burden being created by these projects. This has forced China to make frantic efforts to justify these projects. While China is receiving such jolts, countries like the United States, Japan, Australia and India have started strong efforts to rein in the Chinese ambitious project. India has started assisting the south-eastern countries through its 'Act East Policy'.
At the same time, the United States, Japan and Australia have jointly, as well individually, started announcing various schemes. US Secretary of State, Mike Pompeo announced additional funding during his south-east Asia visit. Following this, Japan and Australia through a joint statement declared an independent scheme for funding the infrastructure and investment in the Asian and Asia-Pacific region.
Japan also has started efforts to stop China by offering to work in partnership with Australia and New Zealand. Against this background, the US President's announcement of this new system becomes significant. The US International Development Finance Corporation formed by the United States is a newer edition of the currently operational Overseas Private Investment Corporation. But as compared to the old system the new system has been given more funds, rights and freedom.
Ever since Trump took over as President, he had adopted a policy of reduction in the aids provided to other countries. But as per close associates, the formation of the US International Development Finance Corporation is a part of the aggressive policy of President Trump against China. This agency will focus mainly on the African and Asian nations and the funding will be used to counter the Chinese projects, as reported.