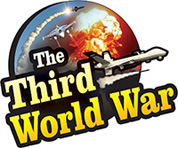 Tripoli: 'We would be ready for a ceasefire with the Libyan government if Turkey withdraws all the mercenaries and terrorists it has moved in from Syria to Libya,' demanded General Khalifa Haftar, the leader of the rebel organisation Libyan National Army (LNA). At the same time, General Haftar also welcomed the patrolling started by the European Union warships near the Libyan marine region.
A month ago, an international conference had been held in the German capital of Berlin, over the Libya issue. Along with the United States, Russia, European Union and United Nations, Turkey, Egypt and representatives of both the warring factions from Libya attended the conference. Against the background of the meeting, a temporary ceasefire had been imposed in Libya. Nevertheless, General Haftar accused Turkey of violating this ceasefire.
Haftar accused, 'Taking advantage of the ceasefire, Turkey land its soldiers, mercenaries and terrorists from Syria along with weapons, through the sea and air routes. This Turkish supply to the Sarraj government is a violation of the ceasefire.' Russia and Saudi Arabia also have criticised the Turkish deployment of mercenaries and Syrian terrorists in Libya.
Haftar claimed that the European Union decided to start patrolling near the Libyan marine region only to stop this smuggling by Turkey. Turkey has criticised the patrolling by the European Union. Turkey has alleged that this patrolling meant an interference in the internal affairs of Libya, whereas, Haftar has actively supported the patrolling.
Two days before the initiation of patrolling, a Turkish ship entered the port at the Libyan capital of Tripoli. The rebels attacked this ship which was carrying the stock of a weapon for the Sarraj government. All the weapons stock was destroyed in the attack. The Sarraj government expressed displeasure over this attack. Sarraj further went on to claim that all the possibilities of a ceasefire are ruled out because of the attack.
Meanwhile, Libyan Prime Minister Sarraj visited Turkey and met President Erdogan after the attack. But rebel leader Haftar alleged that President Erdogan advised Sarraj not to attend the meeting in Geneva. Haftar said that Sarraj did not attend the Geneva meeting under instructions from Turkey and Qatar.