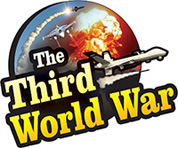 Geneva/Ankara: The United Nations has warned that 'The attacks by the Assad regime and Russia in the Idlib province need to be stopped immediately. Otherwise, there will be massive bloodshed in this ruthless violence.' However, Russia has accused Turkey of being responsible for the crisis faced by the Syrian people. Turkey has lost a major city in the Idlib conflict, and President Erdogan has asked for assistance from France and Germany to stop the Syrian regime.
The Syrian military took control of the Nayrab city in Idlib. It was important for the Assad regime to take over the city to gain control over the M-5 highway, connecting Aleppo and capital Damascus. But this city was under the control of the Turkey-affiliated rebels and terrorists. More than 100 terrorists and Turkey-affiliated rebels were killed in the attacks by the Syrian military and Russia, continuing for the last four days. Two Turkish soldiers were too killed in the action.
Infuriated by this, Turkey has asked the United States to supply Patriot Air Defence System. In view of not receiving a positive response from the United States over the subject, President Erdogan started discussions with German Chancellor Angela Merkel and French President Emmanuel Macron. The Turkish President appealed to both these leaders for assistance to stop the onslaught of the Assad government in Idlib. Both Macron and Merkel appealed for an urgent meeting over the Syrian issue.
The humanitarian assistance department of the United Nations accused the Assad government and Russia. Jens Laerke, the spokesman of this department, accused the Syrian military and Russia of targeting the Syrian civilians. Laerke said that 900,000 people had been displaced from Idlib and 60% of these are trapped in the airstrikes carried out by Syria and Russia. Laerke warned 'If the conflict in Idlib is not stopped in time, there will be massive bloodshed in Idlib.' At the same time, Laerke clarified that the United Nations would be seeking Turkish assistance to distribute humanitarian aid in Idlib.
Meanwhile, Russia has dismissed these allegations made by the United Nations. The Russian defence ministry accused that it is Turkey who is responsible for the crisis faced by the Syrian people.