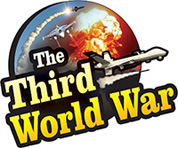 Damascus: 19 people were killed, and 50 were injured in a powerful car bomb blast, in the Al-Bab city in northern Syria. The international human rights organisation informed that the bombing has occurred in the area dominated by Turkey. However, Turkey has blamed the Kurdish terrorist organisation, YPG for this blast.
As per the information by the Syrian agencies, the blast occurred at a crowded place in the city of AL-Bab on Saturday in the afternoon. The bomb was placed in a car standing near the bus and taxi station, increasing the casualties thereby. There were nine citizens among the 19 people killed, and the rest were rebels of the Turkey affiliated Syrian National Army (SNA). Syrian Human Rights Organization claimed that the many among the casualties are seriously wounded. Turkey alleged that the attack was carried out to target the SNA rebels.
Terror attacks have been carried out in Al-Bab even in the past. The terrorist organisations Al-Nusr and IS had accepted the responsibility of these blasts. However, the Turkish defence ministry accused the YPG of being responsible for the Saturday blast. The Al-Bab city was under the control of the Syrian Kurdish rebels. However, Turkey initiated an action in the region to the east of Euphrates river, since the last month.
After exerting control over this city in action, Turkey handed it over to the SNA. The Turkish defence ministry alleged that the Kurdish rebels carried out this blast to avenge their defeat and to rock the SNA. The Turkish defence ministry also said that the Kurdish terrorist organisation YPG was responsible for the bombing. Turkey alleged that YPG is using the techniques used by the IS to carry out attacks.
Peoples' Protection Unit (YPG) is a Kurdish organisation. YPG played a vital role in the activities carried out by the United States, European and Arab countries against the IS in Syria. The United States claimed that the considerable success against the IS in Syria was because of the cooperation received from YPG.
But Turkey has declared the YPG as a terrorist organisation. Turkey has clarified that the main target of the anti-terror operation in northern Syria is the Kurds. Therefore, it is claimed that these are the Kurdish reactions against the Turkish actions.