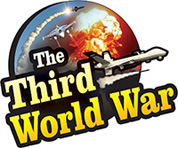 Brussels/Cairo: Turkey, which is carrying out fierce attacks on the Syrian Kurds, appears to have been isolated globally. Significant protests have flared up in the European countries, against the Turkish action and many countries, including Germany and France, have announced sanctions against the state. At the same time, the Turkish President, who aspires to dominate the Middle East, was reprimanded even by the Arab League, the leading association of the Arab countries. The League criticised the Turkish military operation in Syria as an 'invasion' on the Arab land.
Turkish President Erdogan has initiated an aggressive campaign against the Kurds in Syria unilaterally. Even Russia and Iran, which support Turkey on many other issues have reacted sharply to the military action. Furthermore, Europe has always targeted Turkey for trampling the democratic and immigrant values and has now taken an aggressive stance against President Erdogan's decision on Syria.
An emergency meeting of the Arab League was convened in the Egyptian capital of Cairo, on Saturday. During the meeting, the members of the League lambasted Turkey and lashed out at President Erdogan's operation. Aboul Gheit, Secretary-General of the Arab League, castigated Turkey saying that the Turkish action in Syria, was nothing short of a military invasion. Gheit retorted that it was an act of aggression against an Arab country and a blow to the sovereignty of the country.
The Arab League alleged that the Turkish action against the Kurds would give rise to a major humanitarian crisis and has increased the threat of terrorism to the region. Although Turkey has not taken any cognisance of the reactions from the international community, sources state the criticism of the Arab League may cost Turkey dearly. Following the Arab countries, even the European countries have initiated moves to corner Turkey.
France and Germany have imposed restrictions on the weapons supply to Turkey. At the same time, the European Union has indicated imposing independent sanctions against Turkey and may likely target the economic sector as well. The European population also has become aggressive against Turkey's decision whereby millions of people have taken to streets to protest against its decision. The protestors expressed their discontent by referring to the Turkish President as the face of the terrorist organisation ISIS.